Some of the knives in stock today
Bench Mark "Blackie Collins " type knife 8 1/2 " Ovl. Made in the USA
$150.00

Benchmade assisted opening knife
Osborne design
6 15/16" 0verall open
$125.00

Benchmade neck knife, 6 1/4" including sheath 1 7/8 " blade

$80.00

Case Safety knife new with box

Folds inside of itself.
3 1/2 folded 5 7/8 open

$50.00

Tops Brand clip-on boot knife or belt knife with paracord wound handle. 7"

$75.00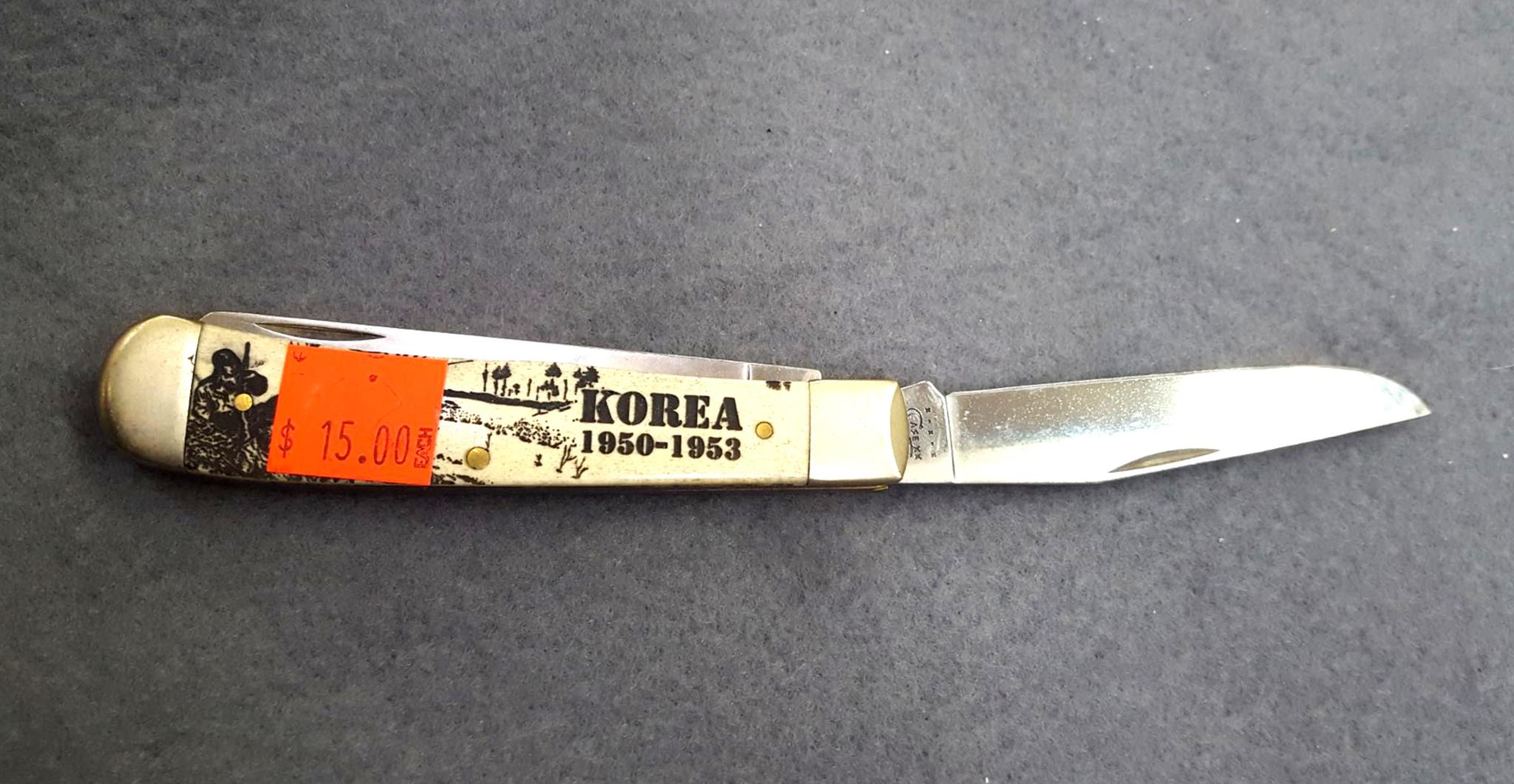 Case "Korea" knife with box 7 3/8
OA 3 1/4 blade
$15.00

Hand made custom by Ron Bliss of Arizona
Kydex sheath
$225.00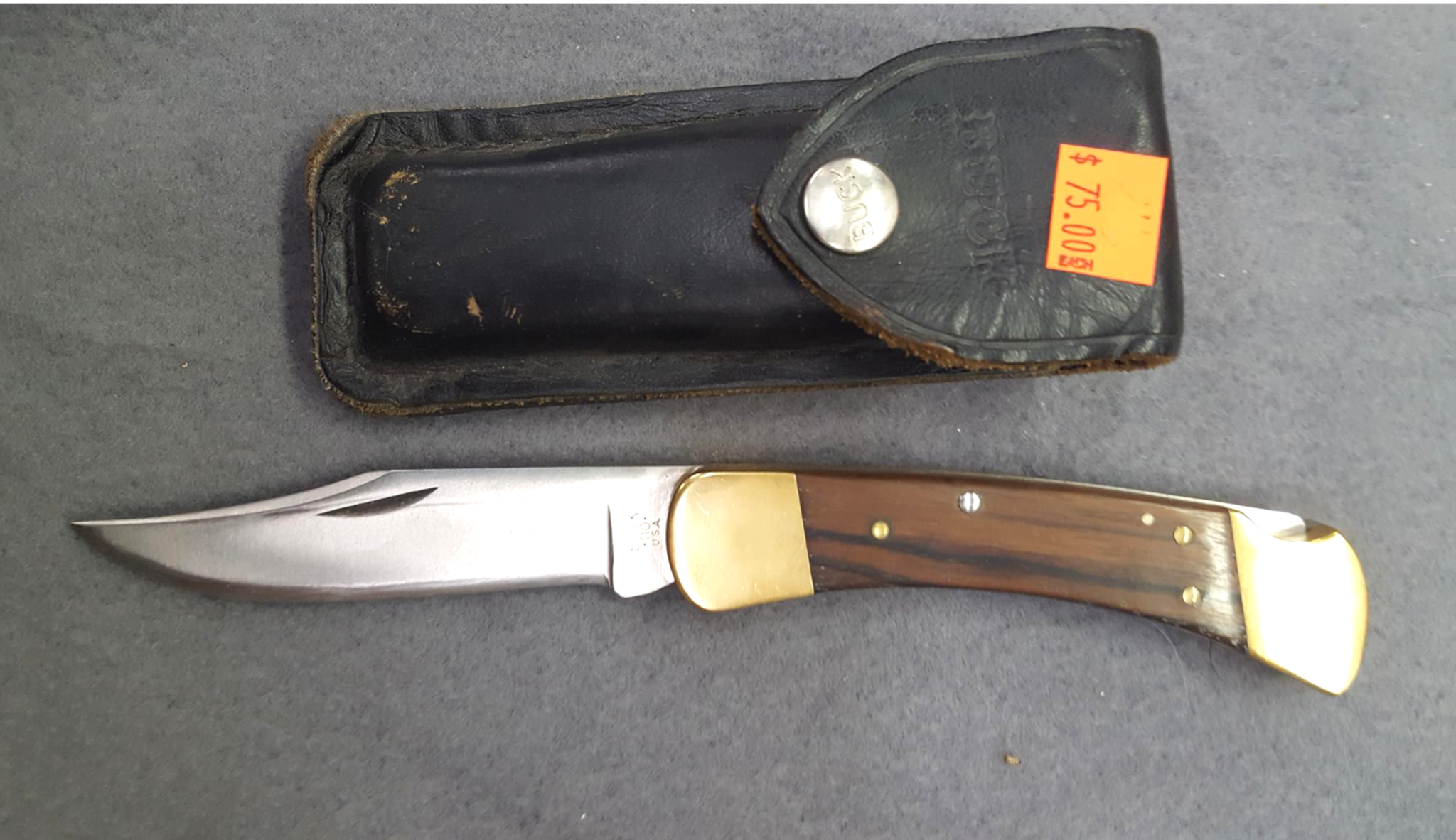 Buck 110 used 8 7/8 OA 3 7/8 blade
$75 00

Challenger surgical steel 8 1/8 OA 3 3/4 blade
No sheath
$50.00

LOC custom made 7 1/2 OA 3 1/2 blade beautiful hammered backside of blade. With leather sheath.
$120.00

LOC custom made with beautiful hammered ricasso, deep finger groove, real stag handle handmade leather sheath.
$135.00

just a closer look sat the hammer work on the LOC and the entire length of the spine back is file worked.

New Muela knife Called "Ursus" 14 3/4 " OA, 101/8 " double-edged blade Red Stag handle

New Muella
Made in Spain by the Muella family for generations. Red stag handle and Red stag sheath as well "Grand Duque" model.
New $365.00
or price $2oo, oo
Closer look at the Roll engraving

Beautiful ladder pattern damascus hand made knife with real stag grip and heavy duty leather sheath.
$250.00